State of the industry report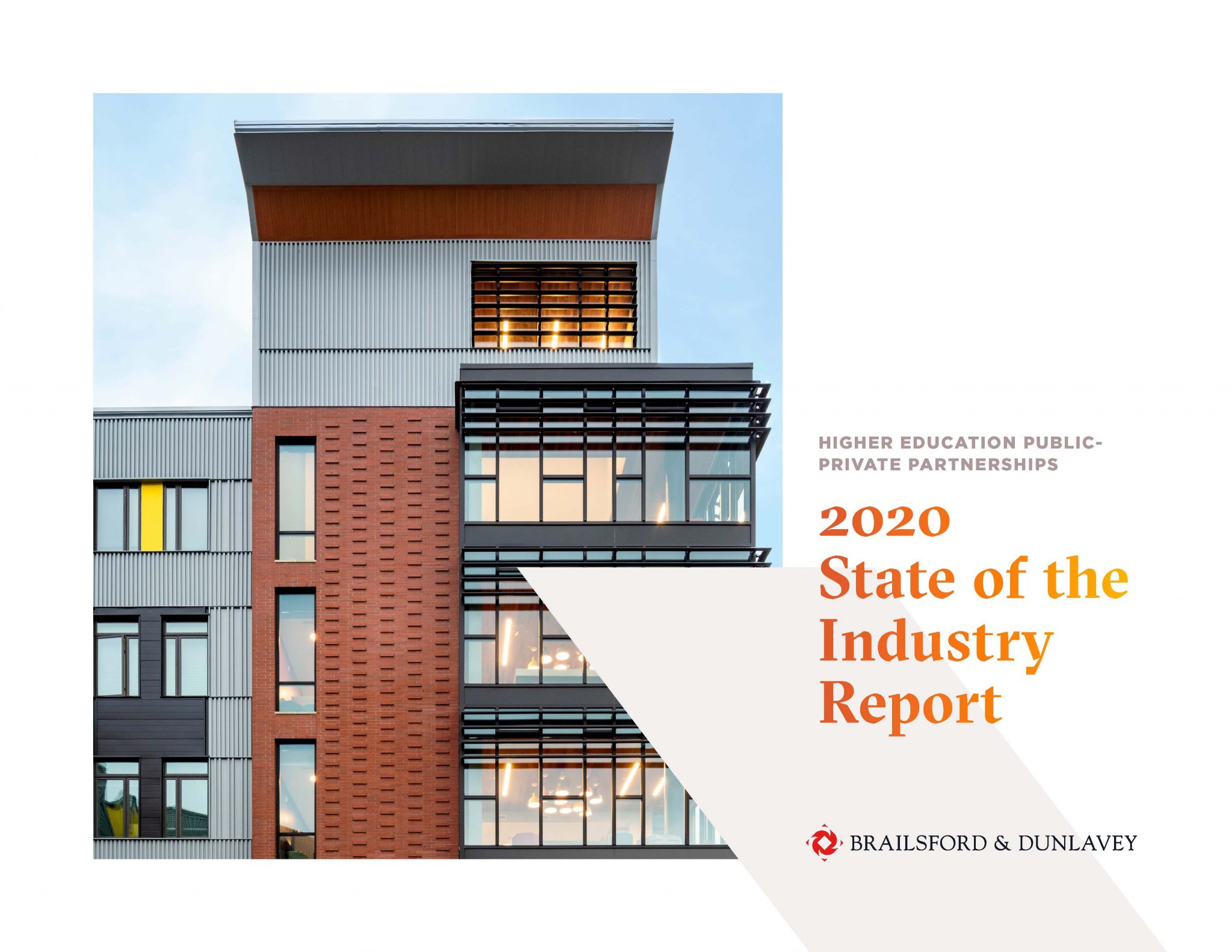 The full Higher Education P3 2020 "State of the Industry" report is available for download.
The report highlights Brailsford & Dunlavey's findings from its third annual survey of higher education P3 transactions. This State of the Industry report focuses on housing and housing-anchored mixed-use projects from B&D's database of higher education P3 projects that achieved financial close during the study period and were—or will be—built on university or foundation-owned land.
The report offers insights into topics such as:
Average closing value

Popular financing structures

Popular ground lease durations

Regional trends

The demographics of schools engaging in P3s

A five-part exploration of COVID-19's impact on P3s
Download the full report here: Higher Ed P3 2020 "State of the Industry" report.
Management Advisory Services
With the potential to quickly become a multimillion-dollar practice for us, and be a key way to help countless clients across the country advance their mission and purpose, we are reintroducing you to MAS.
The new MAS Farming Kit will help you:
learn about MAS so you can talk more confidently about it with clients, and know how to spot opportunities

find always-update materials you can share directly with clients
Two Newly Developed Items
MAS Brochure. Learn our value proposition and service offerings, and read 5 case studies
Plain English FAQ. Get direct answers to a dozen+ questions, including "What is MAS?" and "What does the typical MAS engagement involve?"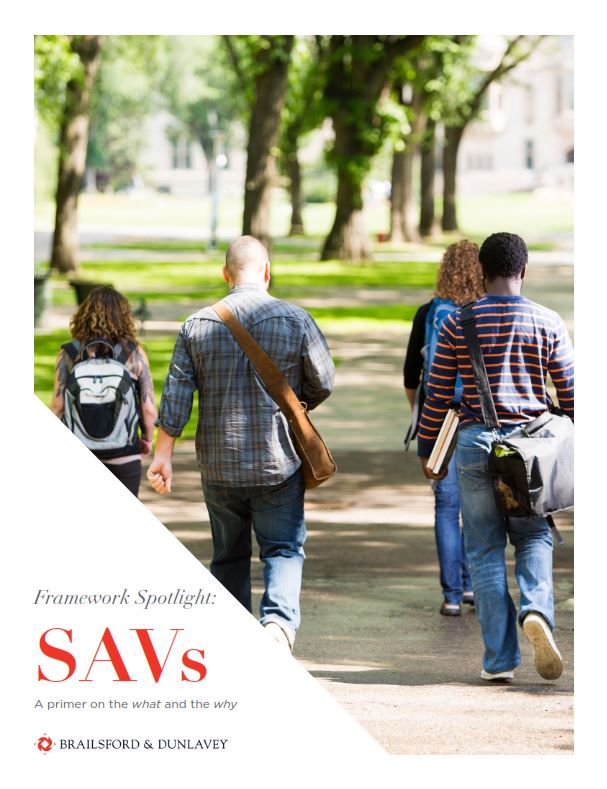 Have you received your copy of the SAV Guide?
Our framework and SAV concepts are integral to the B&D way of thinking and how we work with clients to advance their communities. This guide introduces the framework and discusses the SAV in great depth.
The framework and SAV concepts are proprietary; this guide is not to be shared outside of B&D.